1
2
3
4
5
6
7
8
9
10
Survive and Advance - ESPN March 17th 9pm ET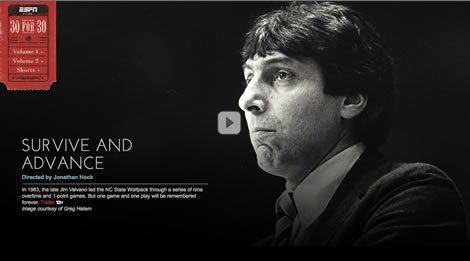 Welcome!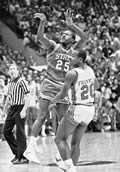 Welcome to the Official Website of Dereck Whittenburg!
Dereck Whittenburg is a former head men's basketball coach, most recently of the Fordham University Rams. Prior to coaching at Fordham, Whittenburg served as the head coach of the Wagner Seahawks.

Whittenburg is perhaps most famous for being a member of the NC State Wolfpack team which won the 1983 NCAA national title. Whittenburg threw up the famous high-arching airball that Lorenzo Charles grabbed for the game-winning dunk.
TWITTER
RECENT NEWS
Dereck Whittenburg Commentator
Men's College Basketball Analyst "Whittenburg joined ESPN in 2010, and works studio on ESPN networks, along with Buzzer Beater and select games on ESPNU. Whittenburg can also be heard on ESPN Radio. Whittenburg spent seven seasons as the head coach at Fordham. Prior to that, he coached four seasons at Wagner (1999-2003), earning two postseason [...] read more
Survive and Advance
The film survive and advance a 30 for 30 ESPN production first premiere at nc state Monday the March 11th at 7 pm. read more
ESPN SChedule